MARKET WATCH
Holidays are a time for a break from the routine, and a chance for some of us to catch up on the things we have allowed to build up.  For some they're a chance to get away for an extended weekend, and for others they can be just another working day.  Whichever of these situations fits your situation, I hope your Independence Day was a pleasant one.
Of course, holidays do end, and just like that, we are all back to our routines.  At this juncture, the markets and the economy remain in a very odd place as we wait for further developments to confirm where we are heading.  There are many possibilities to consider as we go through the month of July, not the least of which is the looming second quarter Gross Domestic Product (GDP) report to be released on July 28, 2022.
The most recent GDP report released on June 29, 2022, confirmed GDP decreased at an annual rate of 1.6 percent in the first quarter of 2022, according to the "third" estimate released by the Bureau of Economic Analysis. In the fourth quarter of 2021, real GDP increased 6.9 percent.  If the second quarter shows a decrease in GDP, then we will have two consecutive quarters of negative growth which is the definition of a recession.  On the other hand, if the second quarter shows an increase in growth, then we will not be in a recession.
As we've noted here several times since the Federal Reserve began their interest rate tightening regime due to a very unsettling spike in inflation, it has been their intent to thread the needle and bring about a "soft landing".  There are many folks who think the Fed has already missed the mark and the economy is already in recession.  The markets are all over the place, with the NASDAQ* and the S&P 500* already in bear market territory (a 20% or more decline from a high).  The DJIA* has not "officially" succumbed to a bear market level, yet.
So how bad has that unsettling spike in inflation been?  The PCE price index for May was reported on June 29, 2022, by the Bureau of Economic Analysis.  This is the Federal Reserve's preferred measure of inflation, and it increased 6.3 percent from one year ago, reflecting increases in both goods and services.  Excluding food and energy, the PCE price index for May increased 4.7 percent from one year ago, far above the Fed's target of 2 percent.
 The Consumer Price Index increased 1.0 percent in May on a seasonally adjusted basis after rising 0.3 percent in April, the U.S. Bureau of Labor Statistics reported on June 10, 2022. Over the last 12 months, the-all items index increased 8.6 percent beforeseasonal adjustment.  Without food and energy, the CPI increased 6.0 percent year over year.
The Producer Price Index for final demand increased 0.8 percent in May, seasonally adjusted, the US Bureau of Labor Statistics reported in mid June.  This rise followed advances of 0.4 percent in April and 1.6 percent in March.  Final demand prices moved up 10.8 percent for the 12 months ended in May.  These are the prices paid for materials which producers pay to make goods. 
Stripping out the volatile prices of food and energy in statistics does help to analyze trends, and inflation does seem to be plateauing currently, however, we are also seeing some of the highest inflation numbers since the last period of peak inflation in the early 1980's.  When you consider how the cost of energy percolates through our economy, if we don't get this under control soon, the average American will continue to anticipate paying more for everything.  Expectations are crucial.
As for the markets, the DJIA* ended the first half of the year at 30,775.43 down 16.37 percent.  The S&P 500* closed out the first half at 3,785.38 decreasing 21.08 percent.  The NASDAQ* finished at 11,028.74 down 31.32 percent from its all-time high.
With 11 million unfilled jobs and the economy adding 390,000 jobs in May, the June employment report to be released on July 8, 2022, will be one more clue as to where we are heading.  Economists expect 250,000 jobs were created in June.  This is not a sign of impending recession.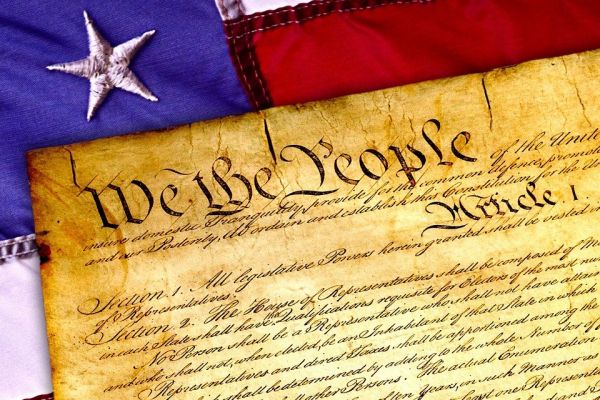 Happy 4th of July!!
OUR PRIVACY POLICY AT JERSEY BENEFITS & HAPPY 4th of JULY
At Jersey Benefits Group, Inc. and Jersey Benefits Advisors, we collect and use information from you on applications and other forms as well as information about financial transactions with us and from non-affiliated third parties.  This "nonpublic personal information" is obtained in connection with providing a financial product or service to you. 
We do not disclose any nonpublic personal information about you without your express consent, except as permitted by law and only to provide services to you.  We may disclose the nonpublic personal information we collect to persons or companies that perform services on our behalf for your benefit. 
We restrict access to your non-public personal information and only allow disclosures to persons and companies as permitted by law to assist in providing products or services to you.  We also maintain physical, electronic and procedural safeguards to protect your nonpublic personal information in all instances.  If you have any questions about our privacy policy or how we safeguard your information, please don't hesitate to contact me.
I do hope you had an enjoyable Independence Day and were able to reflect on the meaning of the holiday, relax some, and get to your destination if you were travelling.  If you'd like to discuss your accounts in more detail, set up a contribution plan or have any questions, please feel free to contact me.  Enjoy your summer!   
RIDING THE ROLLER COASTER AND STAYING THE COURSE THROUGH VOLATILITY
At times the stock market has been compared to a rollercoaster and the analogy can seem very appropriate, especially when it gets volatile.  As with most coasters, the assent is quite innocuous, but then comes the descent, where it can be frightening or even terrifying.  However, the ride does end with the riders all in one piece.
Over time, stocks rise more than they fall.  Just look at the Nasdaq* Composite, an index of companies that trade on the Nasdaq exchange.  From 1998 to 2018, the Nasdaq gained more than 400 percent in value.  Not bad when you consider there were not one but two major downturns during that stretch.
Then consider the Dow Jones Industrial Average (DJIA)*, an index of 30 large-cap companies.  Since its founding in 1896, the Dow has gained more than 50,000 percent in value.  That's like planting a 12-inch sapling and watching it grow into a 500-foot redwood.  That's a lot of lumber, based on growth that's far faster than inflation. 
Someone with the foresight to invest just $10 in the DJIA* at the start of the Great Depression (equivalent to about $140 today), then leave it there and reinvest the dividends, would be passing on more than $1 million to their heirs today.  Mutual funds have been available in the US since the first fund was developed in 1924, prior to the Great Depression.  This fund was called the Massachusetts Investors' Trust, and it still exists today as a part of MFS funds.
We can't prove the market will eventually rise.  However, it makes sense when you consider that, over time, ingenuity drives innovation, which increases the standard of living, which drives economic growth.  Many companies now in the (DJIA)*, like Apple and Cisco Systems, both of which trade on the Nasdaq*, didn't exist 50 years ago. (General Electric, which was removed from the index in 2018, was the last original member.)
No one can predict when the stock market will hit its next high, or when it will sink to a new low. However, history shows that recoveries have been happening faster.  The DJIA* took 25 years to recover from the 1929 crash.  It took only 16 years to recover from the trough that began in 1966, and it recovered from the 2008 crisis in just five years.  Still, it bears repeating: There's no guarantee markets will recover quickly from a rout.  It is a painful truth that investors can lose money in bad times.  This is the reason the phrase, "Past performance is no guarantee of future results" was developed.
We all yearn for certainty in life and in our 401(k)s.  It's tempting to think we can make the stock market "less bad" by timing our investments to hit the highs and avoid the lows.  Can that really be so hard?  In a word, yes!  Studies show that timing the market usually means missing out on substantial gains. That's because only a handful of days are big gainers; picking them in advance isn't even possible for experts.  One study found that if you invested $10,000 in the S&P 500* in 2003, it would have grown to over $30,000 by 2018.  Missing the best 10 market days during those 15 years, you'd have less than $16,000.  Ultimately, the best way to ride out the roller coaster is to stay buckled in for the whole journey.  My thanks to NASDAQ* for part of this article.
Company Information 
John H. Kaighn offers various products and services under the trade name of Jersey Benefits Advisors.
PO Box 1406
Ocean City, NJ 08270
Phone: (609) 827-0194
Fax: (856) 637-2479
Email: kaighn@jerseybenefits.com
John H. Kaighn is an Investment Advisor Representative & Registered Representative of Royal Alliance Associates, Inc.  Securities and Advisory Services are offered through Royal Alliance Associates, Inc. (RAA) Member FINRA & SIPC.  RAA is separately owned and other entities and/or marketing names, products or services referenced here are independent of RAA.
10 Exchange Place
Suite 1410
Jersey City, NJ 07302
Royal Alliance Associates, Inc. is not affiliated with Jersey Benefits Advisors or Jersey Benefits Group, Inc.
Insurance Services and Third Party Administration offered through Jersey Benefits Group, Inc., a licensed Insurance Agency in the State of New Jersey.
PO Box 1406
Ocean City, NJ 08226
Phone: (609) 827-0194
Fax: (856) 637-2479
Email: kaighn@jerseybenefits.com
All opinions expressed in this newsletter are independent of Royal Alliance Associates, Inc. and solely those of John H. Kaighn and Jersey Benefits Advisors.
*The S&P 500, the DJIA, the NASDAQ and others referenced are unmanaged indices that are widely used as indicators of Market Trends. Past Performance does not guarantee future results and the performance of these indices does not reflect the fees and charges associated with investing.  It is not possible to invest directly in an index.
*Dollar Cost Averaging through a systematic savings plan is an excellent way to build an account without a sizeable initial investment.  Saving a portion of our pay each month is very important.  Company sponsored pension plans are one method to save and should be used for retirement.  Other systematic investment accounts, such as ROTH IRA's, Traditional IRA's, Coverdell Accounts, 529 Plans, Brokerage Accounts and Annuities can also be opened, and debited directly from checking or savings accounts.  For more information, just call to set up an appointment.  Referrals are always welcome. 
John H. Kaighn